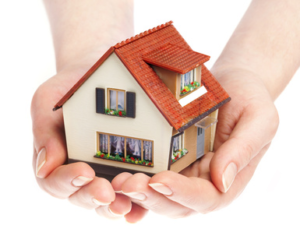 Our goal at Peerless Properties is to develop and maintain the financial success of your property, while freeing you from the day to day stresses of property management. We are a customer focused property management company. As a client of Peerless, you can enjoy the benefits of being a property owner without the headaches that often accompany the management of your investment.
As an experienced and dynamic management company Peerless Properties strives to manage your investment with the utmost care and attention to detail. We offer both full time and one time "lease only" management services. Here is what you can expect from Peerless Properties.
Leasing
You can expect that we will advertise and market your property immediately upon signing up with our company. Advertise the property in various ways: Internet, Military Housing, and Agent Referral.
You can expect that our leasing associates will schedule showings of your property 7 days a week to all prospective renters until your rental home is leased.
You can expect that all rental applicants will be subjected to:

A credit report on each adult rental applicant.
An eviction search through the national eviction database.
A verification of applicant's former landlord's references.
A verification of the applicant's employment and income. We require proof of three times the amount of rent to qualify.

You can expect that once the rental applicant process is approved, we will complete and execute the lease agreement and give the residents possession of your rental home.
You can expect that we will conduct a "Move-In" property inspection and complete our detailed property inspection data sheets of your property. We also  videotape each property to document move-in condition as well.
You can expect to be notified by our company that your property has been leased. A copy of the lease agreement is available, once all parties have properly executed it and the residents have taken possession.
You can expect that a minimum of one month rent and a security deposit equal to one month rent will be collected prior to a tenant moving into the unit.
Lease Renewals
You can expect that we will attempt to renew the residents lease at least 30 days prior to the termination date of their lease agreement.
You can expect that we will renew the tenants lease for another year at the same or at a slightly higher amount of rent, if possible. We will not renew the lease at a lower amount, without your specific permission to do so.
You can expect that we will begin advertising and showing the property for lease as outlined in the leasing section above, in the event that the current tenants are not renewing their lease.
You can expect that we will renew the residents lease agreement, or re-rent your property to new residents, unless we have been advised otherwise.
Property Inspections
You can expect that we will conduct property inspections on your property, both inside and out as necessary or by request.
Rent Collections & Delinquencies
At Peerless Properties Management, we do not tolerate delinquent payment of rent. We explain this policy to new residents in order to avoid any misunderstandings that might arise later. Consequently, we are extremely aggressive in the collection of rent. Therefore, you can expect that we will make every effort to collect rents in a timely manner.
Rent Processing & Accounting
At Peerless Properties Management, our property management software is the top property management software in the industry.
You can expect to receive a monthly computerized report showing all income and expenses of your rental property.
You can expect to receive a year end summary statement for tax purposes showing all yearly income and expenses and categorizing said income and expenses.
You can expect to receive timely payments of your rental income each month. Statements and checks usually go out between the 20th -25th of each month.
You can expect that in the last month of a tenants lease, we will hold funds in our escrow account to protect you by ensuring that adequate funds are available to make your rental home "rent-ready", thereby ensuring faster lease ups and less vacancy time.
Property Maintenance & Repairs
At Peerless Properties Management, we believe that it is a conflict of interest for us to profit from the misfortunes of others. Therefore, we do not assess a surcharge or make a profit of any kind from maintenance & repairs to our property owners for their properties.
You can expect that Peerless Properties Management will not affect repairs to your property in excess of $200.00, without first obtaining your approval. NOTE: This excludes repairs deemed by manager as emergency repairs or repairs that are required to be effected to bring your property into compliance by law, governmental building, zoning, safety and municipal codes, or the restrictive and protective covenants of your homeowners association or repairs that in managers sole judgments are necessary for the safety of the tenants or your property. Manager shall proceed with these repairs and bring property into compliance, subject to funds being available in property owner's account.
You can expect that if your property is vacant, we will address items necessary to improve the property's marketability to prospective renters. This means faster lease ups and less vacancy for you. Examples would include: lawn service, carpet cleaning, maid service, pool service, utilities and painting when necessary. In the event that any of these repairs were due to the former rental residents tenancy, you can expect that we will spend all of their security deposit (allowed by California law) first (not your money) to put your property back into rent ready condition.
You can expect that we will institute minor maintenance & repair items ($200.00 or less) as requested by rental applicants to secure a lease to quality residents for your rental property.
You can expect that during the residents tenancy, we will institute minor maintenance & repairs ($200.00 or less) when deemed by us to be necessary for the preservation of your property and/or the continuation of the residents tenancy, usually occurring at the renewal of their lease.
You can expect that we will only use repairmen, vendors and tradesmen that are properly licensed and insured to handle the type of work being performed on your property and pass on any discount or savings directly to our clients.
You can expect to receive copies of the original invoices of all repairmen, vendors and tradesmen employed to conduct repairs on your property.
 Communications
At Peerless Properties Management, we believe that communication is an essential element in the success of our company. Our excellent communication builds the necessary rapport and trust for a long lasting relationship.
In today's business environment, no one can assume to know or read the mind of another, or be certain of their goals and objectives. Peerless Properties Management has gone to great lengths to be readily accessible to our residents and property owners. We are always available by phone, fax, and e-mail direct to our desk.
Why Choose Us?
By choosing Peerless you will be hiring the most qualified and professional property management firm at the most competitive rates in San Diego. Our comprehensive property management service is delivered by an expert staff that will provide the freedom and peace of mind you are searching for when hiring a property management company.